Reach out to us for help with your next construction build.
Structural engineering services leverage all the elements of math and physics to develop a building plan that works as well as it possibly can. This is important for any building project, as safety and functionality for all occupants is the number one priority. However, there may be times when builders can get stuck balancing the client's wants and needs with logistical concerns. If you're wondering how to get your build back on track while ensuring your client's full satisfaction with their build, we can help. Our experts know a lot about structural engineering and are equipped to assist you with your next project.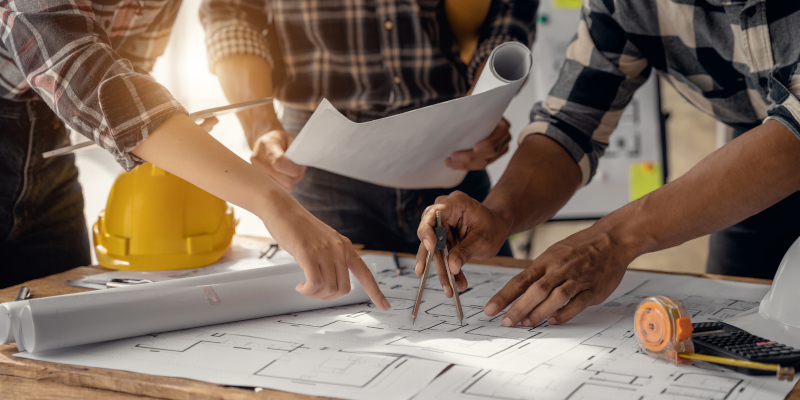 Here at JRG Building Engineering, our structural engineering services are just the thing to bring your construction build to the next level. When you ask us for our expertise in the commercial or residential fields, we will work with you to learn what your client expects of you and what you're struggling with. From there, we will propose options until we find a solution that works to make your construction project an undeniable success. With any large project, there are so many variables to consider:
What the client wants (aesthetic value, innovative features that will help their home or business run smoother, etc.)
What you're able to provide (limitations on available resources, materials, and space or legal zoning laws)
It's important to find a sweet spot between the two that makes sense both for functionality and safety, and that's what we can help you figure out. We bring the engineering expertise to the table, leveraging math and physics to bring you a building plan that perfectly balances all the above-mentioned variables. You'll want the building to stand the test of time while also checking off at least most of your client's wish list items.
It's common for construction workers to feel pulled in multiple different directions over the course of a project, but there's no need for you to stress about it. When you give us a call, we take the brunt of the worries away from you by suggesting new ways to keep everyone happy—so your clients keep coming back to you for more. As you build your client base, your business will thrive because you will have the best and brightest structural engineering services at your disposal.
Our expertise has assisted many construction companies just like yours with challenging building operations for years. In fact, a lot of our clients in the Vancouver, British Columbia area keep calling us again because they loved the way we helped them through their other projects. For structural engineering services you can trust, give us a call anytime. When you reach out to us, we make it our mission to do whatever it takes to get your project off to a running start. Then, when all is said and done, your clients will be thrilled with their new building, and you'll know all the important safety measures were accounted for as well.